A Move Across the World that Changed Her Life: CUNY York College Student Nafisa Tabassum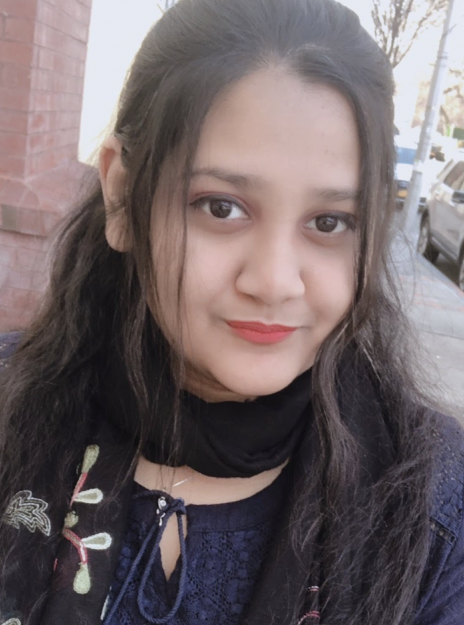 As part of the "Young Women Shaping the Future of Tech Series," a CUNY York College student and Break Through Tech New York program alum, Nafisa Tabassum, shares her journey into tech.
CUNY York College student and Break Through Tech New York program alum
Written By
Lena Rose, National Communications Intern
Young Women Shaping the Future of Tech Series
Nafisa Tabassum's move from her home in Bangladesh to the United States still serves as one of the most critical moments in her life. When she first arrived in New York in 2015, she did not speak English. After she enrolled at CUNY York College, things eased once she began classes. She knew that she loved mathematics and decided to become a Mathematics Tutor on-campus. Little did she know all of what would be in store for her next.
In the summer of 2018, Nafisa received an email about Break Through Tech, where she took a leap of faith and applied to a Summer Guild program. The program allowed her to build upon her interest in tech and mathematics and implement her technical skills towards building a project. Her Summer Guild project was to create an autocomplete server for customer service agents, and she had to learn Python. "For about two weeks of hard work in the project, I was able to find a solution where the outcome was efficient. I was also able to learn a lot about programming in Python and to think about a real-world problem in particular."
After the Summer Guild Program, Nafisa went on to pursue more opportunities with Break Through Tech. In January of 2019, she did a Sprinternship® with ASAPP's Machine Learning team . Later, during January of 2020, she did another Sprinternship® with Cognizant's Product team, focusing on agile development and IT-related subjects. With increased confidence and experience, Nafisa secured several other internships the following year, including a research program at the University of Tennessee and a software development internship.
Although she already had a passion for mathematics, Break Through Tech introduced Nafisa to the tech space and helped her decide on a Computer Science degree.
"When I started participating in Break Through Tech's programs, I immediately understood how much I loved the tech space."
She particularly recalls the Summer Guild program, where she and a team of five women worked on an app to make the MTA more accessible for NYC residents. "I still remember going to the Microsoft Office in Times Square and working on the subway project." Nafisa attributes Maria DiKun, Andrea Shapiro Davis, and Judith Spitz as key women who helped her career journey. During the end of Nafisa's first Summer Guild, Judith shared her experience founding Break Through Tech, which further inspired Nafisa to pursue a path in tech.
Nafisa takes Break Through Tech's slogan statement as one of the most important lessons: "The future of tech is female." When looking back on her accomplishments, Nafisa is most proud that she completed an internship with Genworth Financial as an IT intern during the summer of 2020. Not only did she have to learn a new programming language in such a short amount of time, but she also found confidence in her interpersonal skills. As she progresses in her career, she wants others to know that communication and networking are essential to success, but perseverance will get you even further.
Moving forward, Nafisa hopes to continue improving her professional development skills by being proactive with technical interviews and practicing her coding skills. She also plans to complete a Master's degree in Computer Science in the near future. As Nafisa still has much ahead of her, she is excited about her future and hopes to continue gaining more tech expertise, especially as a Muslim and South Asian woman.
We're excited to follow Nafisa on her journey as she forges ahead into her career as a woman of color in tech and can't wait to see how much farther she will go.