Building a more
Inclusive, Empowering, Equitable
tech ecosystem
57% of all college degrees are awarded to women...
...but only 2% are in computer science and tech disciplines.
"We can't compete in the digital age if we leave half of the available talent pool sitting on the sidelines. It's that simple."
Founder and Executive Director of Break Through Tech, former CIO at Verizon
We deliver innovative programs that break down barriers so women can break through in tech education and tech careers.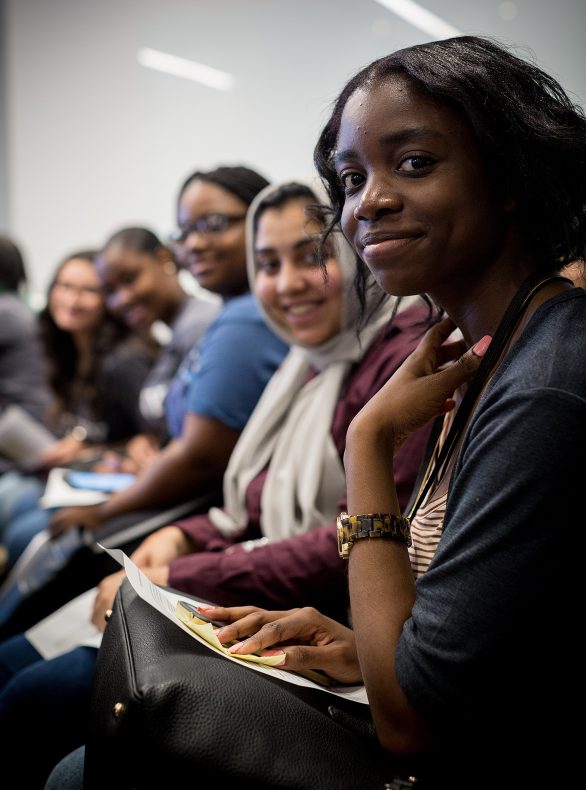 "...everyone belongs in tech no matter who you are... as long as you're willing to keep on learning from your mistakes and asking for help."
CUNY Student at Brooklyn College; Break Through Tech New York alum
Only 25% of computing jobs are held by women – down from 32% in 1990 and unchanged since 2016