Crains: Layoffs bring latest challenge in closing tech's gender gap
Crains: Layoffs bring latest challenge in closing tech's gender gap
More than 280,000 technology workers have lost their jobs since the start of 2022—and the data shows you're more likely to have been laid off if you're a woman.
Written By
Ryan Deffenbaugh
More than 280,000 technology workers have lost their jobs since the start of 2022—and the data shows you're more likely to have been laid off if you're a woman.
That fact is prompting concern that the current tech downturn will spoil efforts to create a more inclusive workforce in an industry where men hold almost three in every four jobs. New York-based organizations focused on closing the industry's gender gap say the layoffs have sparked fear in recent graduates and job-seekers, but that opportunities are still out there—particularly at smaller companies and firms outside of the big tech companies themselves.
An analysis of job cuts by Layoffs.fyi shared with Fast Company in January found that about 45% of people who lost jobs in recent tech industry layoffs were women. In New York City, women hold about 29% of jobs in the technology workforce while compared to 47% of the overall workforce, according to an October report by state Comptroller Thomas DiNapoli.
HR tech firm Eightfold AI found women were 65% more likely to be laid off than men in the tech industry.
Experts have offered a couple of reasons behind the disparities. Layoffs have often targeted HR and marketing roles more likely to be held by women. Tech companies have also been focused in recent years on hiring a more diverse workforce but new hires are more likely to be let go when companies cut back.
Judith Spitz, founder and director of Break Through Tech and former chief information officer at Verizon, said the reports of disparities in layoffs also highlight a systemic problem in the industry. Tech firms have set targets around diversifying their workforce but have not always followed up with the necessary policies.
"If you really want to diversify your tech organization, you have to fundamentally rethink how you recruit talent," Spitz said. "What pathways into your organization are there that are more innovative than the standard ones? And how do you support the people you hire?"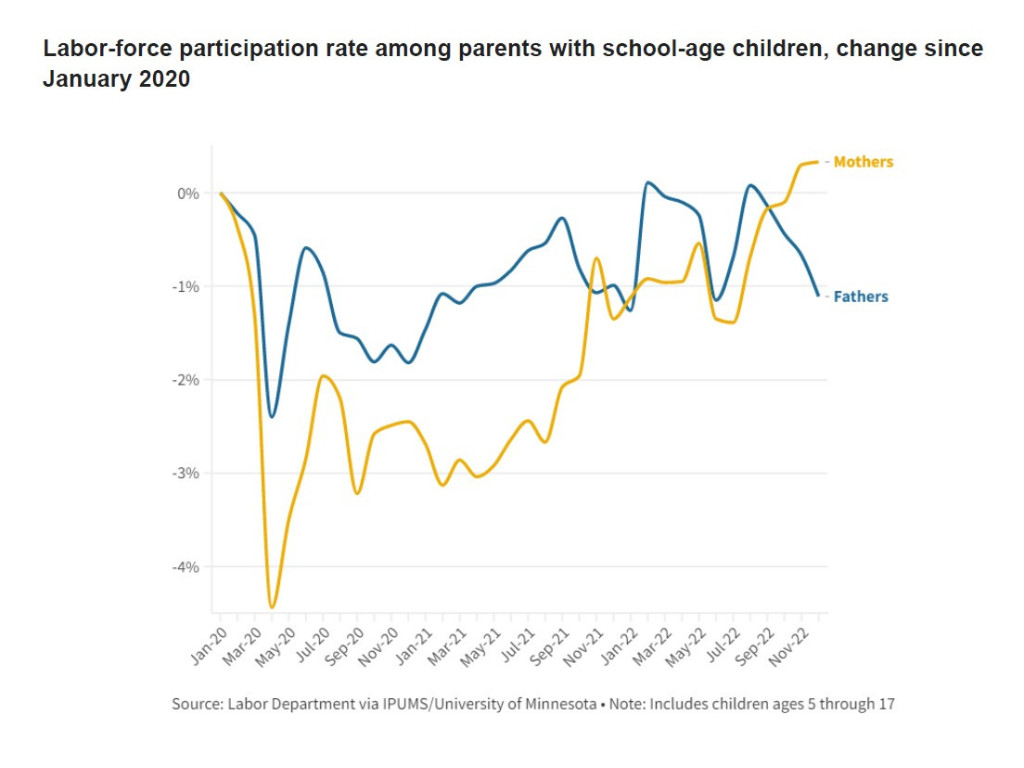 Outside tech
Founded in 2016 through Cornell Tech and CUNY, Break Through Tech has provided tech-focused programming for more than 4,600 women and nonbinary students across the U.S. Its "sprinternships " are designed to put students on track for technology careers. Spitz noted that many of the organization's partners are in industries outside of technology, including JPMorgan Chase, KPMG and Aetna.
Companies from outside the technology industry, as well as smaller startups, have indicated they are still ready to scoop up tech talent. Industry group CompTIA found tech industry unemployment is still below 2% to start the year..
"The layoffs announcements that we are seeing don't tell the complete story," said Tarika Barrett, CEO of Girls Who Code, the national nonprofit headquartered in the Flatiron District.
Girls Who Code—which provides academic and career training from third grade to early career—s responding to fear and frustration from recent or soon-to-be college graduates by noting there are a range of career options for a computer science degree.
"We're encouraging our students to think creatively about who they want to work with," Barrett said. "Because every company is a tech company."
Direct outreach
Gloria Salas, a first-generation college graduate from New Jersey, started a full-time job in October as a technology architecture delivery analyst at Accenture.
Salas' career path started when she was a sophomore in high school and saw an online ad for Girls Who Code. She attended the nonprofit's summer immersion program. The next fall, she helped start a local Girls Who Code club at her former middle school, using a program where the organization provides a coding curriculum and other support. Salas eventually co-led another Girls Who Code initiative, called College Loops, at Rutgers.
She majored in computer science and said she was able to hone her vision for what she wanted from her career by attending job fairs, mentorship programs and events on campus where she met women working in tech. Salas described that type of direct outreach as crucial for companies that want to attract a more diverse workforce.
"You want to open up a space for women. If you want women to break into tech, you have to give them the visibility—what can they do with it?" Salas said, adding that early outreach can help "guide the next generation of women in tech that allows women a voice and [a] say in how tech defines our future and standing in society."