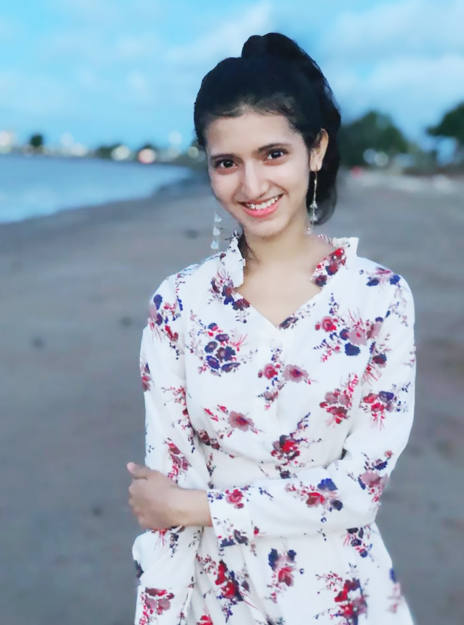 As part of the "Young Women Shaping the Future of Tech Series," CUNY student of Queen's College and Break Through Tech New York program alum, Anjali Dutt, shares her journey into tech.
CUNY Student at Queens College and Break Through Tech New York Program Alum
Written By
Lena Rose, National Communications Intern
Young Women Shaping the Future of Tech Series
Anjali Dutt knows what it's like to have a multicultural background. Of South Asian heritage, Anjali was born in Abu Dhabi, raised in London, attended middle school in New Delhi, completed high school in New York, and is now a junior attending Queens College.
Growing up, Anjali dreaded but eventually came to love math, excelling in her AP BC Calculus and Statistics courses, as well as her high school's Math Team. As she began to recognize her true potential in STEM, she decided to use that towards a triple major in Computer Science, Quantitative Economics, and Mathematics with a concentration in Data Science and Statistics. With a piqued interest in fintech, Anjali hopes to work with mathematical models to predict market trends. This summer, she will be interning at the Bank of NY Mellon to advance her understanding of banking technology and markets.
Anjali's first college internship was through Break Through Tech's Sprinternship® Program in 2019. She interned at Morgan Stanley, where she studied and utilized natural language processing (NLP) and Python to simplify and improve database navigation. Prior to her internship, she participated in the 2018 Summer Guild program the summer before entering college. She would continue to participate in Break Through Tech programs throughout her college tenure, serving as a Teaching Assistant for Summer Guild in 2019 and taking part in the Career Readiness Program in 2020.
Although Anjali always knew that she wanted to pursue a career in tech, she wasn't quite sure what specific role she would play or how to contribute. Her internship at Morgan Stanley helped her find her direction and ultimately led her to fintech. Her Teaching Assistantship during the 2019 Sprinternship® "helped [her] understand both sides of the learning process." The experience provided her with a more clear understanding of the roles of both teachers and students. It also helped her improve her communications skills, which she would eventually put to work as a college tutor for Math, Computer Science, and Economics at Queens College's Academic Support Center.
Anjali's hard work in school has paid off. However, what she is most proud of, is overcoming her fears and following through with her plans. "…rather than being intimidated by the task, I was able to make a plan to accomplish it within the time crunch and follow through with it." The people that Anjali met during her programs enabled her to connect with a plethora of different tech individuals, both students and professionals. In conversing with her peers, she learned to always believe in herself and never allow the fear of failure to dissuade her.
"Through Break Through Tech, I had the opportunity to meet many different people…one thing I have learned from my conversations with all of them is that I should always believe in myself and never let the fear of failing stop me from achieving my goals."
When asked who or what she most admires, Anjali answers that she was fortunate to have the undying support of her family. She also attributes the tech women she met along the way, mentioning that "not all of them had a support system like [her] own." In a male-dominated industry, Anjali is inspired by the women who fight against all odds and prove those who say that "tech is not for women" wrong.
Through her tutoring and teaching roles, Anjali helps younger students prepare for their academic studies. From here, and even after college, she wants to share the importance of exploring new ideas outside of regular class, whether as a personal project or online reading. She also wants people to know that tech is a vast and extensive field of study, so there are non-generic ways (besides software engineering) for people to contribute to the industry. As a Break Through Tech ambassador and future fintech leader, she wants to share this message with others and empower other women to follow their dreams.
Moving forward, Anjali is going to shatter glass ceilings in the fintech industry, and we're excited to follow her on her journey.