UCLA Site Director, Break Through Tech AI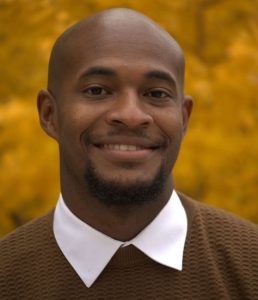 Dr. Kevin Graham has worked within the field of higher education for over a decade. He spent several years at the University of Rochester's Warner School of Education serving as a lecturer and research assistant. He also worked as an HR practitioner for underrepresented students at the University's medical center. Following his time at the University of Rochester, Dr. Graham assumed an Assistant Director position, supporting undocumented students at Cornell University's Dean of Students Office.
Dr. Graham completed his Ph.D. in Higher Education at the University of Rochester. His research focused on the experiences of Undocumented and DACA students at Private Research institutions. Before joining Break Tech AI, Dr. Graham served as the University Innovation Alliance Fellow at the University of California, Riverside (UCR), where he collaborated with project managers from 11 other institutions across the U.S to research, develop, and implement practices aimed at eliminating disparities for students of color, first-generation and low-income students. In this role he partnered with Apple Inc to design and co-lead an iOS App Design and Development internship program for UCR students.